Dr. Pacita Pumilia
Please click the link below to read about Dr. Pacita Pumilia and her team.
Pumilia Family Dental Group
755 S. Mulford Rd.
Rockford, IL 61108
Find us
Find helpful information in our digital library.
Posts for: March, 2013
By Pumilia Family Dental Group
March 22, 2013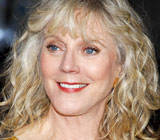 After her husband, producer Bruce Paltrow, succumbed to oral cancer in 2002, actress Blythe Danner made it her mission to help save other families from the heartache she and her children (Jake and Gwyneth Paltrow) suffered with his loss. Now active with the Oral Cancer Foundation, Blythe uses her fame to bring awareness to the disease, which she says she and her family knew very little about before Bruce received his diagnosis.
In an interview with People magazine, Blythe said she believes her husband's cancer could have been detected earlier if the family had been alert to the symptoms.
"For months I had noticed Bruce's voice was hoarse," she said. "I started asking him to see a doctor. But he kept saying, 'No, no, no, I'm fine.' "
When a lump became visible in his neck, he did go to the doctor and found he had a tumor in his throat. The cancer eventually spread to his lymph nodes. Compounding Blythe's sadness is the feeling that she might have been able to do something to prevent her husband's death.
"I feel tremendously guilty," she told the magazine, noting that she wishes she had simply insisted her husband get himself checked out. "Education and early detection are so important," she said of her campaign to raise awareness. "That's why I'm doing this."
Though Bruce Paltrow was a smoker, it's important to note that young, non-smokers comprise the fastest-growing segment of the population being diagnosed with the disease. That's because a sexually transmitted virus known as HPV16 is now a major cause of oral cancer.
Oral cancer screenings are yet another good reason to make regular semi-annual visits to the dentist. We have the training to notice oral abnormalities, and to monitor and/or biopsy any suspicious lesions. At your oral cancer screening, we will feel your neck for lumps and inspect your lips and all inside surfaces of the mouth, including the back of your throat.
Of course, if you or a loved one experience persistent hoarseness, white or red patches or other changes in your mouth or tongue that don't go away in a few weeks, please don't hesitate to come in and see us.
If you have any concerns about oral cancer, please contact us or schedule an appointment for a consultation. You can learn more about the disease in the Dear Doctor magazine article "Oral Cancer."
By Pumilia Family Dental Group
March 07, 2013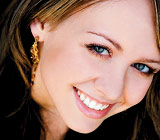 Quiz: What Is Smile Design?
All cultures worldwide recognize a smile as positive nonverbal communication. Yet many people are insecure about the way their smile looks. Modern cosmetic dentistry can completely change your smile through a comprehensive technique called Smile Design.
Take the following quiz to find out how much you know about your smile and smile design.
What is the basic reason we consider straight, healthy teeth to be attractive?

An article in a beauty magazine.
An instinctive understanding of health and survival.
Our first grade teacher said so.
A talk show on television.

What must we take into account in designing an attractive, balanced smile?

The shape of your face.
Your skin color and complexion.
The form of your lips.
All of the above.

As your dentist, we consider each of the following in evaluating your current smile except:

Your marital status.
The health of your bone and gum tissues.
How your jaw joints function.
The stability of your bite.

What do we use to evaluate your smile?

X-rays and photographs.
Models of your teeth and gums.
Photographs and computer graphics.
All of the above.

Bonding is one method that may be used to test or enhance your smile. It is used as:

A way of making friends with your dentist.
A way of training secret agents.
A method of repairing chipped, broken or decayed teeth and testing changes before they are made permanent.
None of the above.
Answers
b. What we consider an attractive smile is rooted in instinctive understanding of health and survival. We value straight, white, healthy teeth — only a few centuries ago, a person with few or no teeth was likely to starve.
d. All of these factors must be taken into consideration in order to design a smile that is in balance with your face.
a. While satisfaction with your life partner may make you smile, our priority in smile design is to make sure that the basic structures of your teeth are healthy and function properly.
d. All of the above are used in evaluating your current condition to design a new smile.
c. In bonding, a composite resin tooth colored material is shaped and physically bonded to a tooth or teeth that are chipped, broken, or decayed to restore both aesthetics and function.
After careful analysis and planning, a variety of techniques can be used to redesign an attractive and healthy new smile, so you can feel confident about smiling and sharing it with the world. To learn more about Smile Design, read "Beautiful Smiles by Design." Or contact us to discuss your questions or to schedule an appointment.