Posts for: August, 2013
By Pumilia Family Dental Group
August 21, 2013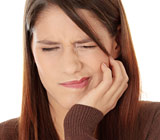 An icy cold beverage on a hot day or a steaming cup of cocoa on a frigid day are some of the simple pleasures in life. So why do they sometimes seem to turn against you and send sharp, sudden pain shooting through your teeth?
When pain affects your teeth, it's because the nerves within the very center portion, the "pulp," are reacting to a stimulus such as temperature, pressure changes, or acidic or sugary substances. In healthy teeth, the pulp is protected from stimuli. Above the gum line, a layer of enamel encases and protects the visible portion of tooth (crown). Below, the gums (gingiva) and a thin layer of "cementum" protect the root portion. Neither of these contains nerves. However, directly under the enamel and cementum, surrounding the interior pulp, is the "dentin." This layer contains nerve fibers that can relay sensations to the nerves in the pulp, which respond as they are designed to — with an unpleasant feeling that tells you something's wrong.
That feeling can range from a momentary pang, to prolonged dull throbbing, to downright excruciating distress. The nature of the pain depends on the type and degree of stimulus. The only way to be certain of what's causing the pain is with a professional dental examination. However, your symptoms can hint at some possible sources.
Fleeting sensitivity triggered by hot and cold foods generally does not indicate a serious problem. It may be due to any of the following:
a small area of decay in a tooth,
a loose filling,
an exposed root surface resulting from gum recession (often due to improper or excessive brushing), or
temporary pulp tissue irritation from recent dental work.
To help alleviate root sensitivity, make sure the tooth is free of dental bacterial plaque by brushing gently no more than twice a day. Fluoride-containing toothpaste made for sensitive teeth might help. Fluoride and additives such as potassium nitrate or strontium chloride help relieve sensitivity. Try using the toothpaste like a balm, gently rubbing it into the tooth surface for about 10 minutes. If the sensitivity is related to recent dental work, it should resolve within a few days to a week or two, depending on the extent of the work you had done. A mild over-the-counter pain reliever may help in the meantime.
No matter what the reason, if the sensitivity persists or worsens, please come see us. Together we'll get to the root of the underlying problem and resolve it so you can get back to enjoying the foods and beverages you love, no matter what the temperature!
If you would like more information about tooth sensitivity and ways to prevent or treat it, please contact us or schedule an appointment for a consultation. You can also learn more about this topic by reading the Dear Doctor magazine articles "Sensitive Teeth" and "Tooth Pain? Don't Wait!"
By Pumilia Family Dental Group
August 06, 2013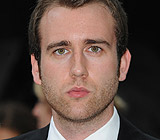 Remember Matthew Lewis? You've seen him in all of the Harry Potter movies, where he played the bumbling Neville Longbottom: a pudgy, teenage wizard-in-training whose teeth could best be described as... dodgy. We won't spoil the movie by telling you what happens to him in the end — but in real life, let's just say his awkward phase is over. Today, he looks more like a young Ryan Gosling. How did this transformation happen?
Well, in part it was some "Hollywood magic" that made his teeth look worse in the films than they really were. But Lewis acknowledges that he also had cosmetic dental work performed. If you've ever considered getting a smile makeover yourself, you may wonder: What kinds of "dental magic" might it take to change an awkward grin into a red-carpet smile? Here are a few of the treatments we might utilize.
Orthodontics
It's possible to correct tooth crowding, protrusion, gaps between teeth, and many other bite problems with orthodontic appliances like braces or clear aligners. While some may think orthodontics is just for teens, that isn't so — you're never too old to get the smile you've always wanted! In fact, right now about one in five orthodontic patients is an adult.
Teeth Whitening
This is a popular (and surprisingly affordable) option that can effectively lighten your teeth by six shades or more. We can do in-office whitening for the fastest results, or prepare a take-home whitening kit with a custom-made tray to fit your teeth perfectly and a supply of the proper bleaching solution. How well it will work for you (and how long it will last) depends on various factors, including the original cause of the discoloration, and your preferences for foods and beverages (such as coffee or red wine) that may cause stains.
Porcelain Veneers
Sometimes, even professional bleaching isn't enough to get the kind of permanent, "Hollywood white" smile you'd like; that's where porcelain veneers come in. By placing a fingernail-thin layer of ceramic over the tooth's enamel, veneers offer a permanent, pearly white finish that looks just like your natural teeth — only more dazzling! Veneers, long the first choice of celebrities, are gaining popularity with plenty of "regular" folks.
Tooth Restorations
This category covers a wide variety of different methods and materials — like cosmetic bonding, crowns, bridges, and dental implants — which we use to repair or replace teeth that are damaged or missing. Beginning with the simple repair of small chips or cracks with tooth-colored resins, we can progress to more permanent crown restorations when more of the tooth structure needs replacement. To restore missing teeth, we have the option of using the tried-and-true bridge — or, the current gold standard in tooth replacement: the lifelike, permanent dental implant.
Of course, this is just a bare outline of the many tools and techniques cosmetic dentistry offers. We would be happy to talk with you about which ones are right in your individual situation. Will a smile makeover land you a red-carpet role? Maybe... but one thing is for sure: It will help you get the smile you've always wanted.
If you would like more information about smile makeovers and options in cosmetic dentistry, please contact us or schedule an appointment for a consultation. You can learn more by reading the Dear Doctor magazine articles "Cosmetic Dentistry," "Porcelain Crowns & Veneers," and "Dental Implants."