Dr. Pacita Pumilia
Please click the link below to read about Dr. Pacita Pumilia and her team.
Pumilia Family Dental Group
755 S. Mulford Rd.
Rockford, IL 61108
Find us
Find helpful information in our digital library.
Posts for: September, 2014
By Pumilia Family Dental Group
September 23, 2014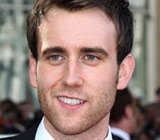 If you haven't seen a recent picture of Matthew Lewis, the actor who played Neville Longbottom in all eight Harry Potter movies, you may be in for a surprise: It seems the plump, awkward teenager from Gryffindor has been magically transformed into a post-Hogwarts hunk. What kind of wizardry did it take to change his memorably snarled teeth into a leading man's sparkly smile? The kind skilled cosmetic dentists perform every day!
While special effects created some of the character's dental disarray, the actor's own teeth were far from perfect. And, as Lewis recently noted, the film studio urged him to postpone cosmetic dental work until the movies were all done. "It was something I'd always wanted to do, but it would have meant me wearing a brace for two years," he told an interviewer with the Yorkshire Evening Post. "Warner Brothers said if I put it off until we'd finished filming they'd pay for it — and they did."
There are plenty of people, like the twenty-something actor, who put off orthodontic treatment until after their teen years. If you're wondering whether there's still time to get orthodontic work done, then take heart — it's never too late to straighten your teeth!
Today, an estimated twenty percent of orthodontic patients are adults. Compliance with the orthodontic program (meaning thorough regular brushing and flossing, wearing elastics, etc.) is often less of an issue with adults than with teens. Plus, there are some options that can help ensure your orthodontic appliances will fit in with a more mature image.
One is colorless braces. In this system, the brackets (the parts that are bonded to the front teeth and hold the archwire) are made of a clear ceramic material that blends in with the tooth's natural color. This makes them hard to see unless you look closely. Inconspicuous yet effective, clear braces have been the first choice of many celebrities, such as Tom Cruise and Faith Hill... and lots of "regular" adults too.
Another option is lingual braces. These are truly invisible, because they attach behind the teeth (on the tongue side) instead of in front. They work just like the standard braces, and they're appropriate in many situations. However their cost is higher, and the space they occupy in the mouth may take the wearer a bit of time to get used to.
A third option is clear aligners. Unlike braces, which aren't normally removed until orthodontic treatment is nearly complete, clear aligners are easily removable. They consist of a series of transparent trays made of special plastic, which are worn over the teeth 22 hours per day. Each tray in the series is worn for a few weeks, and each moves the teeth a small amount; all together, they can accomplish a big change.
Aligners work well for correcting mild to moderate malocclusion (bite problems). Plus, you can temporarily remove them for important social occasions. But best of all, they're virtually undetectable — so whether or not you play the role of a wizard in the movies, you won't need a magic spell to make them invisible!
Which option is right for you? That's something we would be happy to discuss. If you would like more information about adult orthodontic treatment, please contact us or schedule an appointment for a consultation. You can learn more by reading the Dear Doctor magazine article "Orthodontics for the Older Adult."
By Pumilia Family Dental Group
September 08, 2014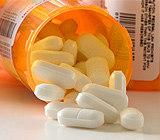 If you have osteoporosis, one of the drugs you may be taking is alendronate, more commonly known by the brand name Fosamax®. Alendronate is a member of the bisphosphonate drug family, which inhibit bone resorption (the loss of bone mass). While an effective treatment of osteoporosis, alendronate may cause an opposite side effect in other areas of the body, the inhibition of new bone growth. This effect on the jaw in particular could result in an adverse reaction after dental surgery.
The main concern is a condition called osteonecrosis, or literally "bone death." Bone tissue normally goes through a cycle of resorption (the dissolving of bone tissue) and new growth to replace the cells that have been lost through resorption. Osteonecrosis disrupts the growth phase so that the bone doesn't recover properly after resorption. This results in the bone becoming weaker and less dense.
There have been a number of cases of increased osteonecrosis in patients on alendronate after experiencing trauma to the mouth. This includes dental surgery, particularly tooth extractions. In addition, patients with certain risk factors like diabetes, tobacco use or corticosteroid therapy appear more vulnerable to osteonecrosis.
Although the risk of osteonecrosis after dental surgery is small, many dentists recommend stopping the use of alendronate for three months before the procedure if you've been taking the drug for more than three years. This recommendation is based on a number of studies that seem to indicate three or more years of bisphosphonates therapy makes patients especially vulnerable to osteonecrosis. These studies also indicate stopping the therapy for three months significantly reduces the risk of developing the condition.
There's still much to be learned about this link between alendronate therapy and dental health. It's a good idea, then, to let us know what medications you're taking (especially bisphosphonates) whenever you visit us for an exam. Knowing all your medications will help us develop the safest and most effective treatment plan for your dental care.
If you would like more information on bisphosphonates and their effect on oral health, please contact us or schedule an appointment for a consultation. You can also learn more about this topic by reading the Dear Doctor magazine article "Fosamax and Surgery."