Dr. Pacita Pumilia
Please click the link below to read about Dr. Pacita Pumilia and her team.
Pumilia Family Dental Group
755 S. Mulford Rd.
Rockford, IL 61108
Find us
Find helpful information in our digital library.
Posts for: January, 2015
By Pumilia Family Dental Group
January 28, 2015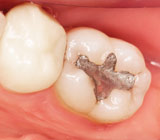 In modern times, metals have played an important role in tooth preservation and restoration. From the dental amalgam used for a century and a half to fill cavities to the titanium alloy of dental implants, your dental care would not be as comprehensive as it is today without them. But could these metals, so important in providing oral health, cause an allergic reaction in some people?
An allergy is an exaggerated response of the body's immune system to any substance (living or non-living) it identifies as a threat. The response could be as minor as a rash or as life-threatening as a systemic shut-down of the body's internal organs. An allergy can develop with anything, including metals, at any time.
A low percentage of the population has an allergy to one or more metals: some surveys indicate 17% of women and 3% of men are allergic to nickel, while even fewer are allergic to cobalt and chromium. Dermatitis patients seem to have a higher reaction rate, some allergic even to metals in jewelry or clothing that contact the skin.
Dental amalgam, an alloy made of various metals including mercury, has been used effectively since the mid-19th Century to fill cavities; even with today's tooth-colored resin materials, amalgam is still used for many back teeth fillings. Over its history there have been only rare reports of allergic reactions, mainly localized rashes or moderate inflammation.
The most recent metal to come under scrutiny is titanium used in dental implants. Not only is it highly biocompatible with the human body, but titanium's bone-loving (osteophilic) quality encourages bone growth around the implant's titanium post inserted into the jawbone, strengthening it over time. But does titanium pose an allergic threat for some people? One study reviewed the cases of 1,500 implant patients for any evidence of a titanium allergy. The study found a very low occurrence (0.6%) of reactions.
The conclusion, then, is that the use of metals, especially for dental implants, carries only a minimal risk for allergic reactions and none are life-threatening. The vast majority of dental patients can benefit from the use of these metals to improve their oral health without adverse reaction.
If you would like more information on metal allergies with dental materials, please contact us or schedule an appointment for a consultation. You can also learn more about this topic by reading the Dear Doctor magazine article "Metal Allergies to Dental Implants."
By Pumilia Family Dental Group
January 13, 2015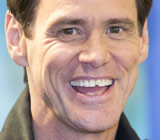 Fans of the classic bumbling-buddies comic film "Dumb and Dumber" will surely remember the chipped front tooth that Jim Carrey sported as simpleminded former limo driver Lloyd Christmas. Carrey reportedly came up with the idea for this look when considering ways to make his character appear more "deranged." He didn't need help from the make-up department, however… He simply had his dentist remove the dental bonding material on his left front tooth to reveal the chip he sustained in grade school!
Creating a Bond
A dental cosmetic bonding involves application of a composite filling material that our office can color and shape to match the original tooth. Bonding material can be used to replace the lost portion of tooth or to seamlessly reattach the lost portion if it has been preserved and is otherwise undamaged. Little to no removal of existing tooth surface is needed. This is the quickest and lowest-cost option to repair a chip.
Alternatives
When a relatively large portion of the tooth is missing, a crown is often the better choice. It fully encases the visible portion of the remaining tooth above the gum line and is shaped and sized to match the original. It can be made of tooth-colored porcelain fused to metal crowns or all-ceramic (optimal for highly visible areas). A small amount of the existing tooth surface will be removed to allow the crown to fit over it.
A veneer can be used to hide smaller areas of missing tooth. This is a thin, custom-made shell placed on the front of the tooth to give it a new "face." Some removal of existing tooth surface also may be necessary to fit a veneer.
A chipped tooth makes an impression, but generally not a flattering one. Nearly 20 years after "Dumb and Dumber" hit the theaters, the only thing Jim Carrey had to do recently to hint at a sequel for his nitwitted character was tweet a photo of that goofy grin!
If you would like more information about repairing a chipped tooth, please contact us or schedule an appointment for a consultation. You can also learn more about this topic by reading the Dear Doctor magazine article "Artistic Repair of Front Teeth With Composite Resin."