Dr. Pacita Pumilia
Please click the link below to read about Dr. Pacita Pumilia and her team.
Pumilia Family Dental Group
755 S. Mulford Rd.
Rockford, IL 61108
Find us
Find helpful information in our digital library.
Posts for: February, 2015
By Pumilia Family Dental Group
February 27, 2015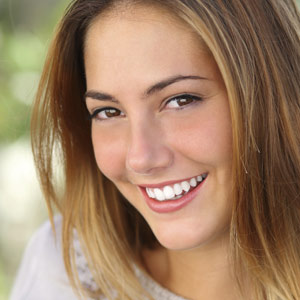 When you're posting a profile photo on LinkedIn, Facebook, Match.com and other social media sites, which shot is likely to make the best impression in terms of "likeability," "competence" and "influence"? One in which you're smiling and showing some teeth, for starters, according to PhotoFeeler.com, a crowdsourcing website that helps people evaluate their head shots. If something about your teeth is holding you back from parting your lips when you smile for the camera, here are some tried-and-true options for doing something about it!
Picture-Perfect Color, Shape and Alignment
Improving the color of your teeth may be as easy as getting regular professional cleanings, which are necessary for removal of calculus — dark-yellow hardened buildup of bacterial plaque — and can polish out superficial staining caused by certain beverages and foods.
Actually changing the color of your teeth entails whitening/bleaching. Professional whitening achieves the fastest results because it uses the highest concentration of peroxide solution and custom-fitted trays. In-home whitening kits take longer to work but are less expensive. Results last anywhere from six months to two years.
For permanent whitening results, consider veneers or crowns. In addition to changing tooth color, they can also alter tooth shape, hide wear and even minimize gaps between teeth. Veneers are affixed to the front of teeth, while crowns cover the entire tooth.
Teeth that are chipped, cracked or have noticeable areas of decay, can be restored with bonding, in which a composite resin material is applied that is colored to match your natural teeth.
You can straighten misaligned teeth and no one even has to know you're doing it. Barely visible and entirely invisible orthodontic appliances include clear braces, lingual braces (attached to the tongue-facing side of teeth) and clear aligners, which are removable for tooth brushing/flossing, cleaning the appliance, eating, and special occasions.
If you would like more information about enhancing your smile, please contact us or schedule an appointment for a consultation. You can also learn more about this topic by reading the Dear Doctor magazine article "Beautiful Smiles by Design."
By Pumilia Family Dental Group
February 12, 2015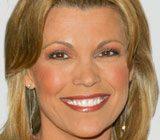 Here's an interesting tidbit of information on Wheel of Fortune host Vanna White: like many people, she grinds her teeth at night. In a detailed interview with Dear Doctor magazine, Vanna explained how she had to replace a filling in a back tooth several times because of her grinding habit. Eventually, she had her dentist make her a nightguard to protect her famous smile.
"I really try to sleep with it every night," Vanna told the magazine. "I try to keep it on my nightstand so when I go to bed, I remember to put it in. Or I will put it by my toothbrush so I can put it in after brushing my teeth at night."
The habit of teeth grinding or clenching is often associated with stress and/or sleep deprivation. It is referred to as "parafunctional" ("para" – outside, "function" – normal), meaning it can generate biting forces well outside the normal range — perhaps 10 times normal. This excessive force can affect many areas of the oral system. Teeth may become worn, chipped or loose; jaw joints or muscles can go into spasm; and some grinders (or "bruxers" as they are also called) may even experience discomfort of the head, ears, neck or back. Many times, a person with a grinding habit does not become aware of it until it is pointed out by a sleep partner or dental professional.
Like Vanna White's dentist, we often recommend a nightguard to those with nocturnal bruxing habits. It is made of a very thin, wear-resistant plastic that fits over the biting surfaces of the upper teeth only. The lower teeth are then free to glide or skate over the guard, which prevents them from biting into the upper teeth. Some people wear their guards during the day if they tend to clench their teeth when under stress.
If you are concerned about teeth grinding or interested in learning more about nightguards, please contact us today to schedule an appointment for a consultation. If you would like to read Dear Doctor's entire interview with Vanna White, please see "Vanna White." Dear Doctor also has more on "Stress & Tooth Habits."