Dr. Pacita Pumilia
Please click the link below to read about Dr. Pacita Pumilia and her team.
Pumilia Family Dental Group
755 S. Mulford Rd.
Rockford, IL 61108
Find us
Find helpful information in our digital library.
Posts for: May, 2015
By Pumilia Family Dental Group
May 24, 2015
The CAT scan is a relatively recent technique in dentistry, used to get an image of what's happening deep within your jaws. You may be wondering what a CAT scan tells us that a conventional x-ray picture does not, and whether it is worth the extra expense to get one. And how does a CAT scan compare with a conventional x-ray in terms of radiation exposure?
CAT stands for "computer assisted tomography." Often it's just called a CT scan, for "computerized tomography." The word "tomography" comes from roots meaning "slice" and "write." Tomographic techniques take repeated two dimensional pictures, similar to repeatedly slicing through an object, and then assembles them with a computer to produce a three dimensional (3-D) image.
The latest type of CT scan used in dentistry is called CBCT, or Cone Beam Computed Tomography. The Cone Beam refers to a spiral beam of x-rays, which is used to create a series of two dimensional images from which a computer creates a 3-D image. Such an image is of great value in assessing problems and planning treatment.
Here are just a few examples of how a CBCT scan can be used. Orthodontists can see skeletal structures and developing teeth that are still inside the jawbone while planning strategies for directing the teeth in order to arrive at a better bite. Oral surgeons can find impacted or missing teeth, see their locations, and view their proximity to nerves and sinuses, assisting them in planning surgeries. These scans are particularly useful for root canal specialists because they show root canals that are less than a millimeter wide and even reveal accessory canals that may not be visible on conventional x-rays. In cases of sleep disorders such as sleep apnea, a CBCT during sleep can be used to view a person's airway and how it may be blocked by the tongue and other soft tissues in a person's throat during sleep.
Compared to background radiation, the amount of radiation delivered in dental x-rays is minimal. A CBCT delivers a dose of radiation that is less than a typical full mouth x-ray series but more than a typical two dimensional panoramic radiograph. Generally CBCT scanners deliver lower doses than medical CT scanners.
With one low-dose CBCT scan, we can get an accurate idea of the internal structure of your bones and teeth and how they are situated in relation to each other. Prior to the availability of such images, many of these relationships had to be discovered in the course of a surgery or other treatment. Thus such a scan can aid greatly in the quality of treatment you will receive.
Contact us today to schedule an appointment or to discuss your questions about 3-D scans in dentistry. You can also learn more by reading the Dear Doctor article, "CAT Scans in Dentistry."
By Pumilia Family Dental Group
May 09, 2015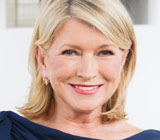 Martha Stewart has built a flourishing career by showcasing the things she's designed and made — like floral arrangements, crafts, and even home renovations. Just recently, she was showing off her latest restoration project: a new dental bridge. In fact, she live-tweeted the procedure from her dentist's office… and she even included pictures of the bridgework before it was placed on her teeth!
OK, it's a departure from paper crafts and home-made pillows… but why not? We can't help feeling that there's just as much craftsmanship — even artistry — in dental bridgework as there is in many other custom-made items. If you learn a little more about what goes into making and placing bridgework, perhaps you'll understand why we feel that way.
Bridgework is one good solution to the problem of missing teeth (another is dental implants). A fixed bridge is anchored to existing teeth on either side of the gap left by missing teeth, and it uses those healthy teeth to support one or more lifelike replacement teeth. How does it work?
Fabricated as a single unit, the bridge consists of one or more crowns (caps) on either end that will be bonded or cemented to the existing teeth, plus a number of prosthetic teeth in the middle. The solid attachment of the crowns to the healthy teeth keeps the bridge in place; they support the artificial teeth in between, and let them function properly in the bite.
Here's where some of the artistry comes in: Every piece of bridgework is custom-made for each individual patient. It matches not only their dental anatomy, but also the shape and shade of their natural teeth. Most bridges are made in dental laboratories from models of an individual's teeth — but some dental offices have their own mini-labs, capable of fabricating quality bridgework quickly and accurately. No matter where they are made, lifelike and perfect-fitting bridges reflect the craftsmanship of skilled lab technicians using high-tech equipment.
Once it is made, bridgework must be properly placed on your teeth. That's another job that requires a combination of art and science — and it's one we're experts at. From creating accurate models of your mouth to making sure the new bridge works well with your bite, we take pride in the work we do… and it shows in your smile.
If you would like more information about dental bridges, please contact us or schedule an appointment for a consultation. You can learn more by reading the Dear Doctor magazine articles "Fixed vs. Removable Bridges" and "Dental Implants vs. Bridgework."