Dr. Pacita Pumilia
Please click the link below to read about Dr. Pacita Pumilia and her team.
Pumilia Family Dental Group
755 S. Mulford Rd.
Rockford, IL 61108
Find us
Find helpful information in our digital library.
Posts for: October, 2015
By Pumilia Family Dental Group
October 22, 2015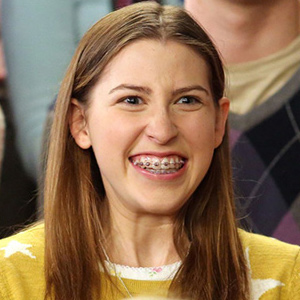 Fans of the primetime TV show The Middle were delighted to see that high school senior Sue, played by Eden Sher, finally got her braces off at the start of Season 6. But since this popular sitcom wouldn't be complete without some slapstick comedy, this happy event is not without its trials and tribulations: The episode ends with Sue's whole family diving into a dumpster in search of the teen's lost retainer. Sue finds it in the garbage and immediately pops it in her mouth. But wait — it doesn't fit, it's not even hers!
If you think this scenario is far-fetched, guess again. OK, maybe the part about Sue not washing the retainer upon reclaiming it was just a gag (literally and figuratively), but lost retainers are all too common. Unfortunately, they're also expensive to replace — so they need to be handled with care. What's the best way to do that? Retainers should be brushed daily with a soft toothbrush and liquid soap (dish soap works well), and then placed immediately back in your mouth or into the case that came with the retainer. When you are eating a meal at a restaurant, do not wrap your retainer in a napkin and leave it on the table — this is a great way to lose it! Instead, take the case with you, and keep the retainer in it while you're eating. When you get home, brush your teeth and then put the retainer back in your mouth.
If you do lose your retainer though, let us know right away. Retention is the last step of your orthodontic treatment, and it's extremely important. You've worked hard to get a beautiful smile, and no one wants to see that effort wasted. Yet if you neglect to wear your retainer as instructed, your teeth are likely to shift out of position. Why does this happen?
As you've seen firsthand, teeth aren't rigidly fixed in the jaw — they can be moved in response to light and continuous force. That's what orthodontic appliances do: apply the right amount of force in a carefully controlled manner. But there are other forces at work on your teeth that can move them in less predictable ways. For example, normal biting and chewing can, over time, cause your teeth to shift position. To get teeth to stay where they've been moved orthodontically, new bone needs to form around them and anchor them where they are. That will happen over time, but only if they are held in place with a retainer. That's why it is so important to wear yours as directed — and notify us immediately if it gets lost.
And if ever you do have to dig your retainer out of a dumpster… be sure to wash it before putting in in your mouth!
If you would like more information on retainers, please contact us or schedule an appointment for a consultation. You can learn more in the Dear Doctor magazine articles "The Importance of Orthodontic Retainers" and "Why Orthodontic Retainers?"
By Pumilia Family Dental Group
October 07, 2015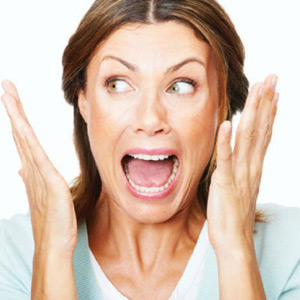 We've all experienced eating or drinking something hot enough to scald the inside of our mouths. But what if you regularly have a burning sensation but haven't consumed anything hot to cause it? You may have a condition called burning mouth syndrome, or BMS.
In addition to the sensation of feeling scalded or burnt, BMS can also cause dryness, tingling and numbness, as well as a change or reduction in your sense of taste. You can feel these sensations generally in the mouth or from just a few areas: the lips, tongue, inside of the cheeks, gums, throat or the roof of the mouth.
The root cause of BMS isn't always easy to pinpoint, but it seems related to systemic conditions like diabetes, nutrition or vitamin deficiencies and acid reflux; it's also been known to accompany the use of irradiation or chemotherapy for cancer treatment or psychological problems. It seems to occur most often in women around the age of menopause and may be linked to hormonal changes.
To determine the best treatment course, we must first eliminate the possibility that another condition besides BMS may be causing your symptoms. Some medications (both prescription and over-the-counter) cause mouth dryness, which can irritate the inner linings of the mouth or contribute to yeast infection, either of which could result in similar symptoms to BMS. Allergic reactions to dental materials in dentures or toothpastes that contain sodium lauryl sulfate, whiteners or cinnamon flavor can cause irritation and skin peeling within the mouth.
If we've determined you have BMS, there are a number of strategies we can try to bring relief, like stopping or cutting back on habits that worsen dry mouth like smoking, alcohol or coffee consumption, or frequently eating hot or spicy foods. You should also drink water more frequently to keep your mouth moist, or use biotene or products containing the sweetener xylitol to promote saliva production. If mouth dryness is related to medication, you should speak with your physician or our office about alternatives.
In some cases, BMS resolves over time. In the mean time, though, promoting good saliva flow and reducing stress will go a long way toward diminishing this irritating condition.
If you would like more information on the causes and treatment of burning mouth syndrome, please contact us or schedule an appointment for a consultation. You can also learn more about this topic by reading the Dear Doctor magazine article "Burning Mouth Syndrome."