Dr. Pacita Pumilia
Please click the link below to read about Dr. Pacita Pumilia and her team.
Pumilia Family Dental Group
755 S. Mulford Rd.
Rockford, IL 61108
Find us
Find helpful information in our digital library.
Posts for tag: porcelain veneers
By Pumilia Family Dental Group
February 05, 2016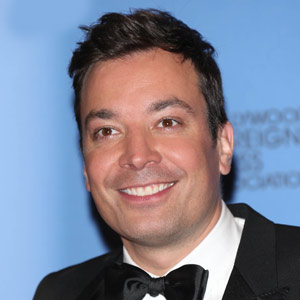 Want to know the exact wrong way to pry open a stubborn lid? Just ask Jimmy Fallon, host of NBC-TV's popular "Tonight Show." When the 40-year-old funnyman had trouble opening a tube of scar tissue repair gel with his hands, he decided to try using his teeth.
What happened next wasn't funny: Attempting to remove the cap, Fallon chipped his front tooth, adding another medical problem to the serious finger injury he suffered a few weeks before (the same wound he was trying to take care of with the gel). If there's a moral to this story, it might be this: Use the right tool for the job… and that tool isn't your teeth!
Yet Fallon is hardly alone in his dilemma. According to the American Association of Endodontists, chipped teeth account for the majority of dental injuries. Fortunately, modern dentistry offers a number of great ways to restore damaged teeth.
If the chip is relatively small, it's often possible to fix it with cosmetic bonding. In this procedure, tough, natural-looking resin is used to fill in the part of the tooth that has been lost. Built up layer by layer, the composite resin is cured with a special light until it's hard, shiny… and difficult to tell from your natural teeth. Best of all, cosmetic bonding can often be done in one office visit, with little or no discomfort. It can last for up to ten years, so it's great for kids who may be getting more permanent repairs later.
For larger chips or cracks, veneers or crowns may be suggested. Veneers are wafer-thin porcelain coverings that go over the entire front surface of one or more teeth. They can be used to repair minor to moderate defects, such as chips, discolorations, or spacing irregularities. They can also give you the "Hollywood white" smile you've seen on many celebrities.
Veneers are generally custom-made in a lab, and require more than one office visit. Because a small amount of tooth structure must be removed in order to put them in place, veneers are considered an irreversible treatment. But durable and long-lasting veneers are the restorations of choice for many people.
Crowns (also called caps) are used when even more of the tooth structure is missing. They can replace the entire visible part of the tooth, as long as the tooth's roots remain viable. Crowns, like veneers, are custom-fabricated to match your teeth in size, shape and color; they are generally made in a dental lab and require more than one office visit. However, teeth restored with crowns function well, look natural, and can last for many years.
So what happened to Jimmy Fallon? We aren't sure which restoration he received… but we do know that he was back on TV the same night, flashing a big smile.
If you would like more information about tooth restorations, please contact us or schedule a consultation. You can learn more in the Dear Doctor magazine articles "Porcelain Crowns & Veneers" and "Artistic Repair Of Front Teeth With Composite Resin."
By Pumilia Family Dental Group
August 13, 2014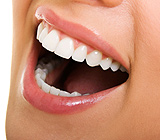 Porcelain veneers are a proven way to achieve a new smile. Composed of thin layers of dental porcelain and other materials laminated together to form one life-like unit, veneers are applied to the outside of a prepared natural tooth to enhance its appearance. Given the right circumstances, they're an excellent solution for correcting mild to moderate spaces between teeth, slight deviations in tooth position, and problems with the color and shape of a tooth.
Veneers are very strong and can resist most of the forces you generate when you chew your food. But dental porcelain is also a form of glass — strong but not indestructible. Following a few maintenance guidelines will help you avoid damaging a porcelain veneer and incurring additional dental care costs.
Practice daily oral hygiene. Although veneers aren't subject to disease or decay, the tooth structure they cover and the surrounding gum tissues are. You should, therefore, brush and floss veneered teeth just as you would any other tooth. And, there's no need for specially formulated toothpastes — any non-abrasive fluoride brand will work.
Avoid excessive biting or chewing. While it's a good practice for natural teeth to avoid applying too much biting force to hard materials, it's especially important for veneers. Attempting to open hard-shell nuts with your teeth or chewing on bones, pencils and other hard objects are just a few of the activities that could lead to a shattered veneer.
Use a bite guard for clenching habits. People who excessively grind or clench their teeth (a condition called bruxism) can also put undue stress on their veneers. We can help alleviate some of this stress by fashioning a bite guard you wear at night. The guard will help protect your veneers from teeth grinding while you sleep.
Limit foods and drinks that cause staining. Tea, coffee, wine and similar substances can leave teeth stained and dingy. Although your new veneers won't typically stain, the natural teeth around them can — the brighter veneers would then stand out prominently from the dingier natural teeth.
Porcelain veneers are proven "smile changers." Taking care of them with a few common sense precautions will ensure the change is long-lasting.
If you would like more information on porcelain veneers, please contact us or schedule an appointment for a consultation. You can also learn more about this topic by reading the Dear Doctor magazine article "Smile Design Enhanced With Porcelain Veneers."
By Pumilia Family Dental Group
June 27, 2013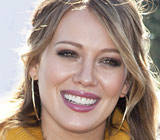 Many Hollywood luminaries use porcelain veneers to enhance their smiles. Take actress and singer Hilary Duff, who, according to People magazine, had veneers placed on her two front teeth after chipping them on a microphone during what must have been an extremely energetic performance.
Well, you don't have to be a Hollywood star to benefit from a smile enhanced with porcelain veneers. If you have small chips, cracks, slight tooth rotations or minor spacing problems, veneers may be able to give you back your smile — or an even better one.
The word "veneer" refers to a super-thin covering, and in dentistry a veneer is a thin layer of porcelain that replaces your natural tooth enamel. Porcelain is the material of choice because of its strength, translucency, and ability to resist erosion.
In the right hands, dental porcelain can mimic tooth enamel perfectly. To make veneers, a skilled dental technician will mix porcelain powder (in a shade specified by the dentist) with water and then fire the material in an oven like pottery; the porcelain is built up in layers for a truly lifelike effect.
Before a veneer is bonded to a tooth, often we need to remove a tiny bit of the tooth's existing enamel so that the final effect will not be too bulky. The procedure is virtually painless and can be completed in as little as two visits. Because enamel is removed, this particular cosmetic treatment is not reversible. Sometimes veneers can be added directly onto the tooth surface without any tooth reduction and therefore are reversible if used in this way.
Once you have veneers, please keep in mind that while extremely strong, porcelain veneers are not indestructible; you won't want to do things like crunch ice or break nuts open with your teeth. And if you are a teeth-grinder, you should wear a nightguard to protect your beautiful new smile. With proper care, your veneers will last 20 years or more.
If you would like more information about porcelain veneers, please contact us or schedule an appointment for a consultation. You can also learn more by reading the Dear Doctor magazine article "Smile Design Enhanced With Porcelain Veneers." Dear Doctor also has more on "Cosmetic Dentistry: A Time For Change."