Dr. Pacita Pumilia
Please click the link below to read about Dr. Pacita Pumilia and her team.
Pumilia Family Dental Group
755 S. Mulford Rd.
Rockford, IL 61108
Find us
Find helpful information in our digital library.
Posts for tag: teeth whitening
By Pumilia Family Dental Group
October 04, 2013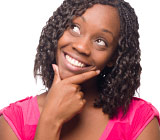 Once an exclusive procedure reserved for movie stars and millionaires, teeth whitening has become increasingly popular among all sectors of the population — including teens. While long-standing research has proven the process to be safe and effective, there are a few things everyone should know in order to make the experience as pleasant and successful as possible.
Teens, perhaps even more than others, can benefit from the confidence that comes with a healthy smile. And, because sensitivity of the gums is rarely a problem in younger people, their whitening treatments are less likely to cause discomfort. However, it's important for teens (and everyone else) to get treatments under the watchful eye of a dentist. Why?
For one thing, immature adult teeth are relatively vulnerable to the whitening process. And for young and old alike, a discolored tooth may be a symptom of an underlying dental problem, like an abscess or a root canal infection. These problems must be treated before the whitening process is begun. Also, teeth can't always be lightened to the same degree, and existing or planned dental work may have an impact on the whitening procedure. So it's best to come in and see us before you begin any tooth whitening treatment.
There are generally three methods used in tooth-whitening: in-office treatments with concentrated bleach application, at-home treatments with custom-made trays and appropriate dentist-supplied bleach, and over-the-counter (OTC) products. All use a type of peroxide to lighten the teeth, and all are safe when used as directed, under a dentist's supervision.
So what's the difference? Time! One study showed as few as three in-office visits were needed to lighten tooth color by six shades — a change that required 16 days with OTC products. Many opt for the cost-effective middle ground of custom-tray bleaching, which can achieve the same whitening in one week.
But what's especially important for a teen is that a dentist becomes involved in his or her treatment. In some cases, over-enthusiastic young people have used OTC bleach excessively, causing severe damage to the enamel layer of their teeth.
If you would like more information about teeth whitening for teens, please contact us or schedule an appointment for a consultation. You can also learn more about these issues by reading the Dear Doctor magazine articles "Tooth Whitening Safety Tips" and "Important Teeth Whitening Questions Answered."
By Pumilia Family Dental Group
April 04, 2013
If a glance in the mirror reveals stained or discolored teeth that are detracting from your self-confidence, it's time to do something about it. The first step is to make an appointment for an office visit to find out how we can help you.
External (extrinsic) stains that form on the surfaces of teeth are usually caused by beverages such as red wine, tea, coffee as well as unhealthy habits like tobacco use. Extrinsic stains generally come in shades of browns, black or grays, but may even be orange or green from color producing bacteria.
Internal (intrinsic) stains are part of the structure of the tooth and cannot be removed by polishing. Among their causes are excessive fluoride levels or tetracycline antibiotics given in childhood and during tooth formation. Teeth do become more yellow and discolored as we age. Discoloration of individual teeth may be indicative of tooth decay, or teeth that have had root canal treatment and have literally lost their vitality tend to darken over time. Internal discoloration comes in a variety of shades and hues from yellows, grays, browns, and even some reds or pink.
Five Ways to lighten, whiten and brighten stained or discolored teeth
Change your habits. Reduce or stop consuming or using foods, drinks or tobacco if they are staining your teeth.
Improve your daily oral hygiene. Make sure to brush your teeth well, twice a day. Change to a toothpaste that contains a mild abrasive. Some toothpastes also contain tooth whiteners.
Visit our office for a professional cleaning and polish. Routine scaling and polishing will remove most superficial external stain and discoloration. Sometimes ultrasonic cleaning (by high frequency vibration) and polishing with slightly abrasive pastes may just do the trick.
Treatment for internal stain and discoloration. Brown colored decaying teeth need to have the decay removed and the teeth restored. Stained old and leaking fillings may also need to be replaced.
Tooth whitening by bleaching. Bleaching or tooth whitening is a safe and effective way to brighten stained teeth. Internal tooth bleaching can whiten even discolored root canal treated teeth. Ask us for more information about this technique.
If your mirror tells you that your smile needs attention, there's no time like the present to get started. Get back your bright, white smile and your self-confidence as well.
Contact us today to schedule an appointment to discuss your questions about tooth staining and its treatments. You can also learn more by reading the Dear Doctor magazine article "Tooth Staining."
By Pumilia Family Dental Group
October 17, 2012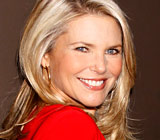 Christie Brinkley's world-famous smile has graced the covers of countless magazines for over 30 years. In fact, in her own words from an interview with Dear Doctor magazine, the supermodel said, "I think my smile was really my passport to success in the modeling industry." And while most of her smile's appeal comes naturally, Christie does give it a boost with good oral hygiene, regular dental checkups and tooth whitening. As Christie says, "When it comes to teeth, keep it as natural as possible. Do not go overboard on whitening. You want your teeth to compliment your face…your friends should not be required to wear sunglasses when you smile!"
Aside from some potential minor side effects such as tooth sensitivity, whitening teeth through bleaching is a relatively inexpensive way to brighten your smile conservatively and successfully. There are three common methods, as described below:
An external or vital approach where "vital" (living) teeth are bleached through direct contact to the tooth's surface.
An internal or non-vital approach where the tooth is whitened from the inside during a root canal treatment.
A combination approach in which both internal and external bleaching techniques are used.
But what causes teeth to become discolored?
Tooth discoloration can be caused by a traumatic blow to your teeth resulting in nerve tissue (pulp) death. However, there can be many other causes: consuming or using products that stain the teeth such as coffee, tea, cola, tobacco products and red wine, to name just a few. Aging is another factor, as it results in changes in the mineral structure of the tooth as the enamel, the outermost layer, loses its beautiful and youthful translucency. Other causes include exposure to high levels of fluoride; tetracycline, an antibiotic, administered during childhood; inherited developmental disorders and jaundice in childhood; and tooth decay.
The good news is that we routinely brighten smiles through tooth whitening. To learn more about brightening your smile, continue reading the Dear Doctor magazine article "Teeth Whitening." Or if you are ready to have your teeth professionally whitened, contact us today to schedule an appointment so that we can conduct a thorough examination and discuss your whitening treatment options. And if you want to read the entire feature article on Christie Brinkley, continue reading "The Secret Behind Christie Brinkley's Supermodel Smile."